216 E 49th St
New York, NY 10017
212-207-3888
​
​Under the Kosher supervision of the Orthodox Union, OU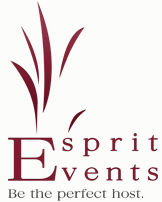 Preferred Venues
Benefit from our long-standing relationships with venues.
​
We know these venues inside out and have seen the vendors in action. Each venue offers a different ambiance and each vendor has his or her own style – we can guide you in selecting the right match for your particular event.
Many Wonderful Venues – in alphabetical order!
3 West 51st Street, New York, NY
Veronica, 212-582-5454, x2175
veronica@3westclub.com
​
404 10th Avenue, New York, NY
Vanessa, 212-290-2665
sales@mintcatering.com
45 Rockefeller Plaza, New York, NY
Theresa, 212-593-9475
tsaccardi@tishmanspeyer.com
135 W 18th Street, New York, NY
Jessica Miller, 212-741-3400
sales@altmanbldg.com
​
172 Norfolk Street, New York, NY
Maria, 212-529-7194
orensanzevents@aol.com
Bridgeview Yacht Club
80 Waterfront Boulevard, Island Park, NY
516-432-2400
​
990 Washington Avenue, Brooklyn, NY
718-623-7200
200 Eastern Parkway, New York, NY
718-638-5000
rentals@brooklynmuseum.org
130 Bowery, New York, NY
Larry Goldfarb, 212-334-5500
lgoldfarb@capitaleny.com
​
The Carltun
1899 Hempstead Turnpike, East Meadow, NY
516-542-0700
​
Center for Jewish History
15 W 16th Street, New York, NY
212-294-8301
110 E 42nd Street, New York, NY
Angela Rosatti, 646.300.8165
arosatti@cipriani.com
155 Varick Street, New York, NY
Amanda, 212-608-0555
amanda@citywinery.com
718-507-FOOD (3663)
www.metropolitanhospitality.com – online request form
1011 Third Avenue, New York, NY
Norma, 646-735-0078
nhafif@dylanscandybar.com
240 West 47th Street, New York, NY (Between Broadway & 8th Avenue)
Sean, 212-201-7650
sean@edisonballroom.com
5945 Strickland Avenue, Brooklyn, NY
Terrence, 718-531-1200
Terrence@elcaribecaterers.com
635 W 42nd Street, New York, NY
Barry, 212-967-7003
brosenthal@espaceny.com
​
42-38 9th Street (Near 59th Street Bridge), New York, NY
Allison, 718-786-7776
adv@thefoundry.info
255 Lakeville Road, Lake Success, NY
516-482-7300
​
246 Spring Street, New York, NY
Melanie Milton, 718-522-3363
melanie@thegreenbuildingnyc.com
​
The Greenpoint Loft
67 W Street, Brooklyn, NY
718-310-3040
​
409 East 59th Street, New York, NY (between 1st and York)
Ted, 212-980-2711
tobrien@guastavinos.com
​
4 E 60th Street, , New York, NY
Davina, 212-355-7404
​
58 E 68th St, New York, NY
Event Planner, 212-434-9576
pratthouse@cfr.org
​
621 W 46th Street, New York, NY
Carly Masucci, Catering Director, 212-315-9400 x7020
carly@hudsonterracenyc.com
111 E 48th St, New York, NY
212-755-5900
​
The Jewish Museum
1109 5th Ave & 92nd Street, New York, NY
212.423.3216
​
851 6th Ave, New York, NY
888-954-6786
​
76 Audrey Zapp Drive, Jersey City, NJ
Danielle, 866-683-3586
Danielle@valiantyachtcharters.com
​
The Liberty Warehouse
260 Conover Street, Brooklyn, NY
347-987-3121
thelibertywarehouse.com
​
Mandarin Oriental
80 Columbus Circle, New York, NY
212.805.8800
​
80 Fifth Avenue, New York, NY
Monika, 212-627-8838
monika@greenmansionscatering.com
84 Audrey Zapp Drive, Jersey City, NJ
Liberty State Park
Jersey City, NJ 07305
P: 201.413.0050
E: info@maritimeparc.com
​
125 W 18th Street, New York, NY
Lacey, 212-463-0200 x241
lacey@metropolitanevents.com
267 Fifth Avenue, New York, NY
Tarkan, 888-435-4979
sales@midtownloft.net
36 Battery Park Place, New York, NY
Brittney Feinzig, 646-437-4206
bfeinzig@mjhnyc.org
1216 Fifth Avenue @ 103rd Street, New York, NY
JP Behar, 212-822-7229
sterlingaffair@nyam.org
​
New York Botanical Garden
2900 Southern Boulevard, Bronx, NY
John Garone, 646-664-1225
john.garone@starrcateringgroup.com
nybgevents.com
​
135 West Gate Drive, Huntington, NY (Long Island)
Jennifer Barbado, 631-659-1400
​
2 East 61st Street, New York, NY
Mark Rose, 212-940-8111
mark.hunsch@tajhotels.com
​
Pleasantdale Chateau
757 Eagle Rock, West Orange, NJ
973-731-5600
​
15 E 27th Street, New York, NY
Karen Jimenez, 212-471-0870 x2870
kjimenez@commonground.org
Renaissance Westchester Hotel
80 West Red Oak Lane, West Harrison, NY
914-696-2708
Seawane Country Club
1300 Club Drive, Hewlett, NY
516-374-1110
​
40 Broad Street, New York, NY
Solomon, 347-375-9684
solomon@soloeventspace.com
35-44 37th Street, Long Island City, NY
Jessica, 718-383-1001
jessica@studiosquarenyc.com
Pier 61, New York, NY
Lauren McCourt, 212-336-6777
mccoul@chelseapiers.com
Tamarack Country Club
55 Locust Road, Greenwich, CT
203-531-7300
​
Tribeca 360
10 Desbrosses Street, New York, NY
212.625.2600
email info@apogeeevents.com
​
2 Desbrosses Street, , New York, NY 12th Floor – 2 Spaces Available
Tracey, 212-625-2600
tracey.sarn@tribec.com
246 Spring Street, New York, NY
Nora Sheehan, 212-842-4516
nsheehan@trumphotels.com
123 North St, Harrison, NY
Scott Garvin, 262.719.5686
sgarvin@willowridgecc.org